Danger level
:

9
Type:
Rogue Anti-Spyware
Common infection symptoms:
Block exe files from running
Installs itself without permissions
Connects to the internet without permission
Normal system programs crash immediatelly
Slow internet connection
System crashes
Annoying Pop-up's
Slow Computer
Infection Video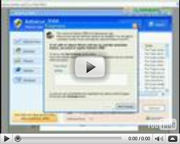 Windows Trojans Inspector
Rogue antispyware applications are malicious programs that pose as legitimate computer safeguard products. Windows Trojans Inspector is one of them. This rogue belongs to a long line of computer threats and it comes equipped with all the tools necessary in order to swindle you out of your money. You need to know better before trusting Windows Trojans Inspector. Never reveal your credit card information to this rogue. Close the purchase window immediately if you want to keep your money intact.
Now that you have made sure that Windows Trojans Inspector will not steal your money, it is time to take care of your computer. Windows Trojans Inspector is a nasty piece of malware, because not only does it want to rip you off, it also damages your computer. It slows down your system, and blocks your exe files in order to remain in your computer for as long as possible. Windows Trojans Inspector claims that the programs in question are infected and they have to be closed, so that the infection wouldn't spread further. That is a BLATANT lie. Windows Trojans Inspector is simply very good at blocking any program that might signal the end of it, so it blocks as many programs as it can.
In order to get your computer back to normal, you must remove Windows Trojans Inspector right now. If you have no idea how to terminate the rogue manually, get yourself a powerful security tool that will kill Windows Trojans Inspector automatically.
UPDATE
To put it simply, Windows Trojans Inspector has nothing to do with detecting Trojans in your system, because it is a rogue from the Rogue.VirusDoctor cluster of fake antivirus programs that slow down your system on purpose, so that it would seem you are infected with various types of malware. The same type of behavior could be observed with the predecessors of Windows Trojans Inspector, including Windows Attacks Defender, Windows Threats Destroyer, Windows Stability Guard and others.
Just like its forerunners, Windows Trojans Inspector fits seamlessly into the Windows XP interface, because the rogue looks like a part of Windows Explorer. When it is installed in your system, Windows Trojans Inspector performs a fake system scan, during which it "detects" such threats as Trojan-DDos, Remote Admin and the like, but these are really generic names, that do not tell any detail information about the supposed malware.
Another thing you must ignore about Windows Trojans Inspector is its fake pop-up notifications. They appear every now and then, and just like the fake system scan, the fake security messages are there to convince you that you are terribly infected and thus you must purchase the full version of Windows Trojans Inspector:
Warning
Firewall has blocked a program from accessing the Internet
C:\program files\internet explorer\iexplore.exe
is suspected to have infected your PC. This type of virus intercepts entered data and transmits them to a remote server.
Error
Keylogger activity detected. System information security is at risk.
It is recommended to activate protection and run a full system scan.
Unfortunately, these messages are nothing but a scam, and from them you can also infer that Windows Trojans Inspector is a capable of blocking your executables. This way the rogue strives to remain in your system for as long as possible, but you should pay no heed to any of the fake notifications this rogue sends your way.
Even though you can find the manual removal instructions, if you find them too hard to follow, or if you don't really know how your system works, it is for the best to acquire a trustworthy computer safeguard application that will terminate Windows Trojans Inspector for you in no time.

How to manually remove Windows Trojans Inspector
Files associated with Windows Trojans Inspector infection:
%Desktop%\Windows Trojans Inspector.lnk
%CommonStartMenu%\Programs\Windows Trojans Inspector.lnk
%AppData%\result.db
%AppData%\Protector-[Random].exe
%AppData%\NPSWF32.dll
Windows Trojans Inspector DLL's to remove:
%AppData%\NPSWF32.dll
Windows Trojans Inspector processes to kill:
%AppData%\Protector-[Random].exe
Remove Windows Trojans Inspector registry entries:
HKEY_CURRENT_USER\Software\Microsoft\Windows\CurrentVersion\Internet Settings "WarnOnHTTPSToHTTPRedirect" = 0
HKEY_CURRENT_USER\Software\Microsoft\Windows\CurrentVersion\Policies\System "DisableRegedit" = 0
HKEY_CURRENT_USER\Software\Microsoft\Windows\CurrentVersion\Policies\System "DisableRegistryTools" = 0
HKEY_CURRENT_USER\Software\Microsoft\Windows\CurrentVersion\Policies\System "DisableTaskMgr" = 0
HKEY_CURRENT_USER\Software\Microsoft\Windows\CurrentVersion\Run "Inspector"
HKEY_CURRENT_USER\Software\Microsoft\Windows\CurrentVersion\Settings "net" = 2012-3-3_1
HKEY_CURRENT_USER\Software\Microsoft\Windows\CurrentVersion\Settings "UID" = "rnvjflskqa"
HKEY_LOCAL_MACHINE\SOFTWARE\Microsoft\Windows NT\CurrentVersion\Image File Execution Options\avgemc.exe
HKEY_LOCAL_MACHINE\SOFTWARE\Microsoft\Windows NT\CurrentVersion\Image File Execution Options\cfiaudit.exe
HKEY_LOCAL_MACHINE\SOFTWARE\Microsoft\Windows NT\CurrentVersion\Image File Execution Options\f-prot95.exe
HKEY_LOCAL_MACHINE\SOFTWARE\Microsoft\Windows NT\CurrentVersion\Image File Execution Options\ldscan.exe
HKEY_LOCAL_MACHINE\SOFTWARE\Microsoft\Windows NT\CurrentVersion\Image File Execution Options\neowatchlog.exe
HKEY_LOCAL_MACHINE\SOFTWARE\Microsoft\Windows NT\CurrentVersion\Image File Execution Options\platin.exe
HKEY_LOCAL_MACHINE\SOFTWARE\Microsoft\Windows NT\CurrentVersion\Image File Execution Options\signcheck.exe
HKEY_LOCAL_MACHINE\SOFTWARE\Microsoft\Windows NT\CurrentVersion\Image File Execution Options\VisthLic.exe
HKEY_LOCAL_MACHINE\SOFTWARE\Microsoft\Windows NT\CurrentVersion\Image File Execution Options\~1.exe