Danger level
:

9
Type:
Rogue Anti-Spyware
Common infection symptoms:
Blocks internet connection
Block exe files from running
Installs itself without permissions
Connects to the internet without permission
Normal system programs crash immediatelly
Slow internet connection
System crashes
Annoying Pop-up's
Slow Computer
Infection Video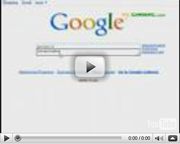 Windows Attacks Defender
Windows Attacks Defender is a dangerous computer threat else known as rogue antispyware and it can actually kill your system if you allow this program to remain in your machine. Windows Attacks Defender copies the looks of a popular antivirus program, hoping to trick you into believing that it can solve every single problem related to your computer's security. Needless to say, that it is very far from truth, because the only thing Windows Attacks Defender wants is your money and you will lose it immediately once you trust this rogue.
It can arrive at your computer via various methods. Usually Windows Attacks Defender is delivered via spam email or automated messages in social networking sites. For example, if you receive a comment on your blog post from someone you don't know, you mustn't click on the links that are embedded into the text, because they lead to the website that is related to Windows Attacks Defender and the download of the rogue is initiated automatically. Then you get infected and you need to deal with the consequences.
The consequences of the infection are that you get spammed by fake security messages all the time and your computer slows down, because Windows Attacks Defender takes over your virtual memory. If you want to get it back to normal, you must remove Windows Attacks Defender from your computer at once and protect it against similar threats no matter what.
UPDATE
As it has been mentioned already, Windows Attacks Defender terrorizes you with fake security notifications, such as, for example:
Warning! Virus Detected
Threat detected: FTP Server
Infected file: C:\Windows\System32\dllcache\wmpshell.dll
Warning
Firewall has blocked a program from accessing the Internet
C:\program files\internet explorer\iexplore.exe
is suspected to have infected your PC. This type of virus intercepts entered data and transmits them to a remote server.
Error
Keylogger activity detected. System information security is at risk.
It is recommended to activate protection and run a full system scan.
Judging from the messages above we can see that Windows Attacks Defender has an ability to block executables and consequently the Internet browser as well. It happens because Windows Attacks Defender wants to remain in your computer for as long as possible, and it tries to cut you off from anything that might help you to get rid of the rogue. That also includes Windows Task Manager and Registry editor, because these two tools are essential in the manual rogue removal.
Being a rogue from the Rogue.VirusDoctor family, Windows Attacks Defender first and foremost concentrates on financial gain, thus forcing you to purchase a product that cannot live up to its promises. If you don't do that, Windows Attacks Defender makes sure that your computer eventually experiences an ultimate system crash. Do not become yet another victim of this vicious rogue antispyware application. Remove Windows Attacks Defender and secure your system against similar attacks in the future.
If you cannot erase Windows Attacks Defender on your own, do considering acquiring a reliable antimalware tool that will take care of the infection for you.

How to manually remove Windows Attacks Defender
Files associated with Windows Attacks Defender infection:
%AppData%Protector-[Random].exe
%StartMenu%Windows Attacks Defender.lnk
%Desktop%Windows Attacks Defender.lnk
%AppData%MicrosoftInternet ExplorerQuick LaunchWindows Attacks Defender.lnk
Windows Attacks Defender DLL's to remove:
%AppData%Protector-[Random].exe
Windows Attacks Defender processes to kill:
%AppData%Protector-[Random].exe
Remove Windows Attacks Defender registry entries:
HKEY_CURRENT_USER\Software\Microsoft\Windows\CurrentVersion\Internet Settings "WarnOnHTTPSToHTTPRedirect" = 0
HKEY_CURRENT_USER\Software\Microsoft\Windows\CurrentVersion\Policies\System "DisableRegedit" = 0
HKEY_CURRENT_USER\Software\Microsoft\Windows\CurrentVersion\Policies\System "DisableRegistryTools" = 0
HKEY_CURRENT_USER\Software\Microsoft\Windows\CurrentVersion\Policies\System "DisableTaskMgr" = 0
HKEY_CURRENT_USER\Software\Microsoft\Windows\CurrentVersion\Run "Inspector"
HKEY_CURRENT_USER\Software\Microsoft\Windows\CurrentVersion\Settings "net" = 2012-2-28_1
HKEY_LOCAL_MACHINE\SOFTWARE\Microsoft\Windows NT\CurrentVersion\Image File Execution Options\ashLogV.exe
HKEY_LOCAL_MACHINE\SOFTWARE\Microsoft\Windows NT\CurrentVersion\Image File Execution Options\beagle.exe
HKEY_LOCAL_MACHINE\SOFTWARE\Microsoft\Windows NT\CurrentVersion\Image File Execution Options\jedi.exe
HKEY_LOCAL_MACHINE\SOFTWARE\Microsoft\Windows NT\CurrentVersion\Image File Execution Options\_avp32.exe