Danger level
:

9
Type:
Rogue Anti-Spyware
Common infection symptoms:
Blocks internet connection
Block exe files from running
Installs itself without permissions
Connects to the internet without permission
Slow internet connection
System crashes
Annoying Pop-up's
Slow Computer
Infection Video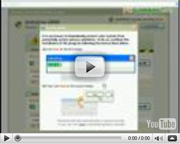 Windows PRO Scanner
Try to avoid Windows PRO Scanner at all cost, because this program has "trouble" written all over it. It is a rogue antispyware application and it has been created in order to rip you off. If you think that you can avoid being infected by Windows PRO Scanner then better think again. This rogue is very cunning and it manages to get into the most guarded systems. The reason as to why that happens is that Windows PRO Scanner pretends to be a legitimate antivirus program, and a lot of users get tricked by it, because the rogue has a really sophisticated interface which makes it easy to believe that it is the real thing.
However, you should not be fascinated with this threat. The moment Windows PRO Scanner enters your system it performs a fake computer scan and bombards you with tons of fake security alert messages. It might seem as if Windows PRO Scanner is trying to protect you against these so-called parasites, but in reality they are not there. Windows PRO Scanner only needs to push you into buying the license for the program, and that way you would expose your financial information to the hackers who have created the rogue. Eventually you would lose your money and your computer would still be infected. Remove Windows PRO Scanner at once and save yourself the trouble of being tortured by this cunning rogue.
UPDATE
Windws PRO Scanner belongs to a family of rogues called Rogue.VirusDoctor. It is a new version of such notorious malware applications as Windows Telemetry Center, Windows Shield Tool, Windows Smart Partner and others. Usually Windows PRO Scanner makes use of infected websites to get inside your computer. For example, when you land on a dubious website, you don't even need to click anywhere for the download to start. Windows PRO Scanner download is initiated automatically and it takes seconds before the rogue is fully installed on your computer.
As it has been mentioned above, Windows PRO Scanner performs a fake system scan and informs you that your system is infected with such malicious applications as Trojan-DDoS.Win32. Nevertheless, the detections are not real and you should not panic, because that is not the only thing Windows PRO Scanner has behind its sleeve. This rogue can also flood you with fake security notifications, urging you to purchase the full version of the program, for example:
Warning! Virus Detected
Threat detected: FTP Server
Infected file: C:\Windows\System32\dllcache\wmploc.dll


Error
Software without a digital signature detected.
Your system files are at risk. We strongly advise you to activate your protection.
Error
Attempt to run a potentially dangerous script detected.
Full system is highly recommended.
These messages are to be ignored. You must terminate Windows PRO Scanner as soon as possible, because this rogue is known to block your access to Windows Task Manager the Registry editor with intention so remain in your system for as long as possible. If you are not sure how to perform the removal on your own, acquire a reliable computer safety tool that will erase Windows PRO Scanner for you in no time.

How to renew your internet connection:
This rogue antispyware blocks your Internet connection to prevent you from removing the rogue application. To enable the Internet connection, please follow these instructions:
Open Internet Explorer and go to >Tools< select >Internet Options<

Select >Connections<

Select >LAN Settings<

Now you need to uncheck the checkbox labeled >Use a proxy server for your LAN< in Proxy Server section. Then press the >OK< button to close this screen and press the >OK< button to close the Internet Options screen.

Now you can download the SpyHunter scanner and remove the infection.

How to manually remove Windows PRO Scanner
Files associated with Windows PRO Scanner infection:
%Desktop%\Windows PRO Scanner.lnk
%AppData%\result.db
%AppData%\Protector-[random].exe
%StartMenu%\Programs\Windows PRO Scanner.lnk
Windows PRO Scanner processes to kill:
%AppData%\Protector-[random].exe
Remove Windows PRO Scanner registry entries:
HKEY_CURRENT_USER\Software\Microsoft\Windows\CurrentVersion\Internet Settings "WarnOnHTTPSToHTTPRedirect" = 0
HKEY_CURRENT_USER\Software\Microsoft\Windows\CurrentVersion\Policies\System "DisableRegedit" = 0
HKEY_CURRENT_USER\Software\Microsoft\Windows\CurrentVersion\Policies\System "DisableRegistryTools" = 0
HKEY_CURRENT_USER\Software\Microsoft\Windows\CurrentVersion\Policies\System "DisableTaskMgr" = 0
HKEY_CURRENT_USER\Software\Microsoft\Windows\CurrentVersion\Run "Inspector"
HKEY_CURRENT_USER\Software\Microsoft\Windows\CurrentVersion\Settings "net" = 2012-2-25_1
HKEY_LOCAL_MACHINE\SOFTWARE\Microsoft\Windows NT\CurrentVersion\Image File Execution Options\ashLogV.exe
HKEY_LOCAL_MACHINE\SOFTWARE\Microsoft\Windows NT\CurrentVersion\Image File Execution Options\beagle.exe
HKEY_LOCAL_MACHINE\SOFTWARE\Microsoft\Windows NT\CurrentVersion\Image File Execution Options\jedi.exe
HKEY_LOCAL_MACHINE\SOFTWARE\Microsoft\Windows NT\CurrentVersion\Image File Execution Options\msa.exe
HKEY_LOCAL_MACHINE\SOFTWARE\Microsoft\Windows NT\CurrentVersion\Image File Execution Options\ntvdm.exe
HKEY_LOCAL_MACHINE\SOFTWARE\Microsoft\Windows NT\CurrentVersion\Image File Execution Options\rav7.exe
HKEY_LOCAL_MACHINE\SOFTWARE\Microsoft\Windows NT\CurrentVersion\Image File Execution Options\spoler.exe
HKEY_LOCAL_MACHINE\SOFTWARE\Microsoft\Windows NT\CurrentVersion\Image File Execution Options\vir-help.exe
HKEY_LOCAL_MACHINE\SOFTWARE\Microsoft\Windows NT\CurrentVersion\Image File Execution Options\wupdt.exe
HKEY_LOCAL_MACHINE\SOFTWARE\Microsoft\Windows NT\CurrentVersion\Image File Execution Options\_avp32.exe