Danger level
:

9
Type:
Rogue Anti-Spyware
Common infection symptoms:
Blocks internet connection
Block exe files from running
Installs itself without permissions
Connects to the internet without permission
Shows commercial adverts
Normal system programs crash immediatelly
Slow internet connection
System crashes
Annoying Pop-up's
Slow Computer
Infection Video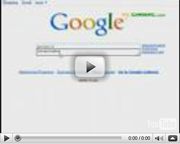 Cloud AV 2012
Cloud AV 2012 is a computer threat that comes from a formidable family of rogues and it will destroy your system if you do not take this infection seriously. The previous versions of this rogue include OpenCloud Security and Cloud Protection. It is especially obvious from the fact that the interfaces of these rogues are practically identic and they even report on the same parasites that Cloud AV 2012 supposedly "detects" in your computer.

This rogue usually comes together with a Trojan infection, so if you have Cloud AV 2012 acting up in your computer, you'd better get yourself a powerful security tool and scan your system for any other infections. It would be of no surprise if you would detect other parasites as well, because backdoors and malware droppers are the common cause of the Cloud AV 2012 infection. Rogues like Cloud AV 2012 seldom come alone, so your computer can be easily exposed to a whole variety of threats.
So what happens when you get infected by Cloud AV 2012? It is simple – the rogue performs a fake system scan "finding" numerous threats and then advices you to remove them altogether using Cloud AV 2012's services. It "detects" such programs as Trojan.JBS.Ghost, Trojan.Downloader.JS.Agent, Net-Worm.Win32.Kido.ih and so on. Were you to make a research on these parasites, you would find out that they are not made up, but they definitely are not there in your computer as Cloud AV 2012 only wants you to trust it, so that it could steal your money.
Do not think of registering to use Cloud AV 2012 services, because for that it requires you to buy the full version of the program and this is where you encounter the main point of the infection – money extortion. Were you to pay for the registration, your account would be exposed to further exploits of cyber criminals. Instead of paying for this absolutely worthless program, make use of the registration codes to "activate" Cloud AV 2012:
1196121858
1225242171
1354156739
With these serial numbers you can bypass Cloud AV 2012's activation and stop the program from spamming you with unnecessary security notifications such as:
Warning! Infection found
Unauthorized sending E-MAIL with subject "RE:" to was CANCELLED.
svchost.exe
svchost.exe was replaced with unauthorized program.
It has encountered a problem and needs to close.
If you were in the middle of something, the information you were working on might be lost.
Please tell Microsoft about this problem.
We have created an error report that you can send to us. We will treat this report as confidential and anonymous.
Windows Security Alert
To help protect your computer, Windows Firewall has blocked some features of this program.
Do you want to keep blocking this program?
Name: Zeus Trojan
Publisher: Unauthorized
These messages are not real and you would clearly do yourself a favor my ignoring them and quickly dealing with this rogue. Do not become yet another victim of Cloud AV 2012 – get rid of it immediately. You can use manual removal instructions to deal with Cloud AV 2012, but if you do not trust your computing skills, invest in a trustworthy security program that will remove Cloud AV 2012 from your system automatically and safeguard it against similar attacks.

How to renew your internet connection:
This rogue antispyware blocks your Internet connection to prevent you from removing the rogue application. To enable the Internet connection, please follow these instructions:
Open Internet Explorer and go to >Tools< select >Internet Options<

Select >Connections<

Select >LAN Settings<

Now you need to uncheck the checkbox labeled >Use a proxy server for your LAN< in Proxy Server section. Then press the >OK< button to close this screen and press the >OK< button to close the Internet Options screen.

Now you can download the SpyHunter scanner and remove the infection.

How to manually remove Cloud AV 2012
Files associated with Cloud AV 2012 infection:
Cloud AV 2012.lnk
lvvm.exe
Cloud AV 2012v121.exe
66C.exe
502F9.exe
%SystemDir%\Cloud AV 2012v121.exe
%ProgramFiles%\LP\[random]\4.tmp
%ProgramFiles%\LP\[random]\3.tmp
%ProgramFiles%\LP\[random]\2.tmp
%ProgramFiles5\LP\[random]\[random].exe
%ProgramFiles%\[random]\[random].exe
%Programs%\Cloud AV 2012\Cloud AV 2012.lnk
%TempDir%\dwme.exe
%TempDir%\1.tmp
%Desktop%\Cloud AV 2012.lnk
%AppData%\ldr.ini
%AppData%\dwme.exe
%AppData%\[random]\Cloud AV 2012.ico
%AppData%\[random]\[random].CE0
%AppData%\[random]\[random].exe
Cloud AV 2012 processes to kill:
lvvm.exe
Cloud AV 2012v121.exe
66C.exe
502F9.exe
%ProgramFiles5\LP\[random]\[random].exe
%ProgramFiles%\[random]\[random].exe
%AppData%\[random]\[random].exe
Remove Cloud AV 2012 registry entries:
Cloud AV 2012
HKLM\software\microsoft\Windows\CurrentVersion\Run "[random]"