Danger level
:

9
Type:
Rogue Anti-Spyware
Common infection symptoms:
Block exe files from running
Installs itself without permissions
Connects to the internet without permission
Shows commercial adverts
Normal system programs crash immediatelly
Slow internet connection
System crashes
Annoying Pop-up's
Slow Computer
Infection Video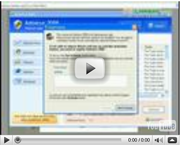 Advanced PC Shield 2012
Advanced PC Shield 2012 is not a legitimate security application. In fact this rogue antispyware application was never designed with the intent to protect your PC or offer you any benefit whatsoever. Criminal developers developed this rogue to act as a vehicle with which they would rip honest, hardworking consumers off. Of course Advanced PC Shield 2012 will do everything in its power to convince its victims of its legitimacy, but at the end of the day this rogue does not have the ability to detect or remove any type of threat from the system. Even though its title should make you trust this program, that would be a very bad thing to do, the reason being that you might end up losing your money.

This rogue uses any tactic at its disposal to facilitate its surreptitious infiltration of the system. This can range from using seditious browser hijacking websites which make use of drive-by download tactics to using bogus online malware scanners. Whichever tactic is decided on, Advanced PC Shield 2012 will not seek the user's permission before rooting itself in the system.
Once installed, Advanced PC Shield 2012 configures your operating system in a way that it allows the rogue to load automatically whenever you load your computer. It constantly sends you messages about supposed infections ruining your computer, and does not allow you to work properly with your machine, slowing it down, and blocking your favorite applications. Advanced PC Shield 2012 makes it seem like you are terribly infected with various viruses and it even performs a full system "scan" to determine the main problem your system is experiencing. Advanced PC Shield 2012 says that your security level is low and it finds a whole list of "parasites" that are there in your computer. Do not forget that the scan and the results are fake, and they are only there to scare you into buying this absolutely worthless program.
Users whose systems were infected with Advanced PC Shield 2012 complained about being unable to connect to the Internet, as well as not being allowed to launch programs on the infected PC, saying that they are infected and they must be closed in order to keep the rest of your system safe. Whenever the rogue terminates a program, it sends the following message:
Application has been attacked with the virus!
Advanced PC Shield 2012 detect "GMER" corrupted by "Backdoor.Destroy"
Click here for immediately security scan.
These are only some of the annoying and dire symptoms associated with the Advanced PC Shield 2012 infection. Other fake security alerts displayed by Advanced PC Shield 2012 include:
Tracking software found!
Your PC activity is being monitor. Possible spyware infection. Your data security may be compromised. Sensitive data can be stolen.
Prevent damage now by completing a security scan.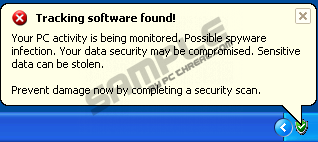 Virus infection!
System security was fount to be compromised. Your computer is now infected. Attention, irreversible changes may occur. Private data may be stolen.
Click here now for an instant anti-virus scan.
Severe system damage!
Spyware and viruses detected in the background. Sensitive system components under attack! Data loss, identity theft and system corruption are possible.
Act now, click here for a free security scan.
Do not follow the instructions you receive from this rogue, and DO NOT by any means reveal your credit card information to this program if you don't want to get robbed. Rather then buying the program, use this activation code to "register" the program:
8945315-6548431
Activating the program will help you to get rid of it. Remove Advanced PC Shield 2012 from your computer the moment you notice this rogue acting up. You might not know how to delete it manually, so for the simplicity's sake, get yourself a reliable antispyware tool that will terminate Advanced PC Shield 2012 along with its components. Do let this rogue take over your system, be the first to take a resolute action against it.

How to manually remove Advanced PC Shield 2012
Files associated with Advanced PC Shield 2012 infection:
Buy Advanced PC Shield 2012.lnk
Launch Advanced PC Shield 2012.lnk
cc9691f5c0ba47c6.exe
%UserProfile%\Desktop\Buy Advanced PC Shield 2012.lnk
%System%\drivers\[random].sys
%StartMenu%\Programs\Advanced PC Shield 2012\Launch Advanced PC Shield 2012.lnk
%StartMenu%\Programs\Advanced PC Shield 2012\Buy Advanced PC Shield 2012.lnk
%StartMenu%\Programs\Advanced PC Shield 2012\
%LocalAppData%\[random].exe
Advanced PC Shield 2012 processes to kill:
cc9691f5c0ba47c6.exe
%LocalAppData%\[random].exe
Remove Advanced PC Shield 2012 registry entries:
HKEY_CURRENT_USER\Software\Microsoft\Windows\CurrentVersion\Internet Settings\ZoneMap\Ranges\Range1 "*" = '1'
HKEY_CURRENT_USER\Software\Microsoft\Windows\CurrentVersion\Internet Settings\ZoneMap\Ranges\Range1 ":Range" = '127.0.0.1'
HKEY_CURRENT_USER\Software\Microsoft\Windows\CurrentVersion\Run "[random].exe"
HKEY_LOCAL_MACHINE\SYSTEM\CurrentControlSet\Services\[random]