Danger level
:

9
Type:
Rogue Anti-Spyware
Common infection symptoms:
Blocks internet connection
Block exe files from running
Installs itself without permissions
Connects to the internet without permission
Slow internet connection
System crashes
Annoying Pop-up's
Slow Computer
Infection Video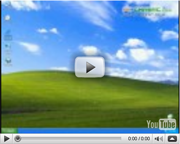 Master Utilities
With all the threats facing healthy PCs these days, it is impossible to protect your system against threats such as Master Utilities without some help. What makes Master Utilities even more harmful is that it copies the style of a genuine PC defragmenter, but in reality it is nothing more than a malicious rogue defragger which derives from the same family of rogues as FakeHDD. Master Utilities will of course do everything possible to convince its intended victims of its legitimacy, but do not be fooled – Master Utilities does not have the ability to detect and fix any system errors.

Master Utilities will use any nefarious tactics at its disposal to facilitate its surreptitious infiltration of the system. This may range from using bogus online malware scanners to seditious browser hijacking websites which employ drive-by download tactics to seditiously root the Master Utilities infection into its victims' PCs.
Once Master Utilities manages to ingrain itself in the system it will start its attack by initiating a fake system scan which will pretend to monitor the PC for errors. It will generate a list of fake system errors which supposedly prevents the system from operating effectively. This is bogus, and users are urged never to believe anything Master Utilities has to say.
Shortly following this fake scan Master Utilities will start spamming the user with incessant fake pop up messages. These fake system notifications will make claims that errors are crippling the system. Most of these alerts are nonsensical, and upon closer scrutiny the user will realize that he is dealing with a fake application, as these fake alerts prove:
Critical Error
Hard Drive not found. Missing hard drive.
Critical Error!
Damaged hard drive clusters detected. Private data is at risk.
Critical Error
RAM memory usage is critically high. RAM memory failure.
Critical Error
Windows can't find hard disk space. Hard drive error
The above fake alerts purport that the hard drive is missing, and that the RAM has failed. This is impossible, as the system would not be able to function at all if this had been the case. This points to the ridiculousness of this rogue, and users are urged to delete Master Utilities as soon as possible.
As a further attack Master Utilities will prevent the PC owner from running any application on the infected PC. This is done to further annoy the user, but also to prevent him from executing an application which may detect and remove Master Utilities from the system. Each time the user attempts to execute a program he will receive one of the following fake alerts:
Hard Drive Failure
The system has detected a problem with one or more installed IDE / SATA hard disks. It is recommended that you restart the system.
Or
System Error
An error occurred while reading system files. Run a system diagnostic utility to check your hard disk drive for errors.
Or
Critical Error
Hard drive critical error. Run a system diagnostic utility to check your hard disk drive for errors. Windows can't find hard disk space. Hard drive error.
All of these annoying symptoms were designed to further panic the user into paying for Master Utilities' rubbish software. In order to circumvent these irritating symptoms, and to make it easier to get rid of Master Utilities, enter the following activation key:
1203978628012489708290478989147
Entering this activation key will not remove the threat from the system, you will still have to erase Master Utilities to protect your PC.
In order to restore your PC's security and privacy, use a powerful security tool to annihilate Master Utilities for good. This will also protect your PC against similar attacks in future.

How to manually remove Master Utilities
Files associated with Master Utilities infection:
Master Utilities.lnk
Uninstall Master Utilities.lnk
WBK6jKSkISkGfHR4.exe
fg45FFGrgWWW.exe
Ea6jKSkISkGfHR4.exe
Ea6jKSkHkGfHR4.exe
a6jKSkISkGfHR4.exe
%UserProfile%\Desktop\Master Utilities.lnk
%Temp%\smtmp\4
%Temp%\smtmp\3
%Temp%\smtmp\2
%Temp%\smtmp\1
%Temp%\smtmp\
%StartMenu%\Programs\Master Utilities\Uninstall Master Utilities.lnk
%StartMenu%\Programs\Master Utilities\Master Utilities.lnk
%StartMenu%\Programs\Master Utilities\
%LocalAppData%\[random].exe
Master Utilities processes to kill:
WBK6jKSkISkGfHR4.exe
fg45FFGrgWWW.exe
Ea6jKSkISkGfHR4.exe
Ea6jKSkHkGfHR4.exe
a6jKSkISkGfHR4.exe
%LocalAppData%\[random].exe
Remove Master Utilities registry entries:
HKEY_CURRENT_USER\Software\Microsoft\Internet Explorer\Download "CheckExeSignatures" = 'no'
HKEY_CURRENT_USER\Software\Microsoft\Internet Explorer\Main "Use FormSuggest" = 'Yes'
HKEY_CURRENT_USER\Software\Microsoft\Windows\CurrentVersion\Explorer\Advanced "Hidden" = '0'
HKEY_CURRENT_USER\Software\Microsoft\Windows\CurrentVersion\Explorer\Advanced "ShowSuperHidden" = '0'
HKEY_CURRENT_USER\Software\Microsoft\Windows\CurrentVersion\Explorer\ComDlg32\LastVisitedMRU "MRUList"
HKEY_CURRENT_USER\Software\Microsoft\Windows\CurrentVersion\Internet Settings "CertificateRevocation" = '0'
HKEY_CURRENT_USER\Software\Microsoft\Windows\CurrentVersion\Internet Settings "WarnonBadCertRecving" = '0'
HKEY_CURRENT_USER\Software\Microsoft\Windows\CurrentVersion\Policies\ActiveDesktop "NoChangingWallPaper" = '1'
HKEY_CURRENT_USER\Software\Microsoft\Windows\CurrentVersion\Policies\Associations "LowRiskFileTypes" = '/{hq:/s`s:/ogn:/uyu:/dyd:/c`u:/bnl:/ble:/sdf:/lrh:/iul:/iulm:/fhg:/clq:/kqf:/`wh:/lqf:/lqdf:/lnw:/lq2:/l2t:/v`w:/rbs:'
HKEY_CURRENT_USER\Software\Microsoft\Windows\CurrentVersion\Policies\Attachments "SaveZoneInformation" = '1'
HKEY_CURRENT_USER\Software\Microsoft\Windows\CurrentVersion\Policies\Explorer "NoDesktop" = '1'
HKEY_CURRENT_USER\Software\Microsoft\Windows\CurrentVersion\Policies\System "DisableTaskMgr" = '1'
HKEY_CURRENT_USER\Software\Microsoft\Windows\CurrentVersion\Run "[random]"
HKEY_CURRENT_USER\Software\Microsoft\Windows\CurrentVersion\Run "[random].exe"
HKEY_LOCAL_MACHINE\SOFTWARE\Microsoft\Windows\CurrentVersion\policies\system "DisableTaskMgr" = '1'