Danger level
:

9
Type:
Rogue Anti-Spyware
Common infection symptoms:
Block exe files from running
Installs itself without permissions
Changes background
Connects to the internet without permission
Slow internet connection
Annoying Pop-up's
Slow Computer
Other mutations known as:
Windows7Restore
Infection Video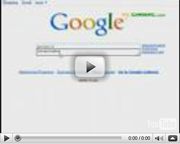 Windows 7 Restore
Do not fall for the lies of Windows 7 Restore. This rogue antispyware application was designed to trick consumers into paying for utterly worthless software. Instead of protecting your PC against threats, Windows 7 Restore will instead make your PC more vulnerable to further attacks and malware infections.
Windows 7 Restore enters the system with the help of seditious browser hijackers and rubbish online malware scanners. Users' browsing and search sessions are forcefully redirected to the compromised landing pages of these browser hijackers where established drive-by download tactics are used to root the Windows 7 Restore infection into the system.
Once Windows 7 Restore is firmly rooted in the system it will proceed to spam the user with various fake security alerts falsely generated in an effort to panic the user into paying for its rubbish software. Other types of symptoms associated with Windows 7 Restore include poor system performance, increased erratic system behavior and blocked Internet connections.
The only way you will be able to take back control of your PC is to get rid of Windows 7 Restore immediately. This is best achieved by employing the removal power of a genuine security tool which will not only destroy Windows 7 Restore but also protect your system against similar future attacks.

How to manually remove Windows 7 Restore
Files associated with Windows 7 Restore infection:
%Programs%\Windows 7 Restore\Windows 7 Restore.lnk
%Programs%\Windows 7 Restore
%Desktop%\Windows 7 Restore.lnk
%Temp%\dfrgr
%Temp%\dfrg
%Temp%\[random].exe
%Temp%\[random]
Windows 7 Restore processes to kill:
%Temp%\[random].exe
Remove Windows 7 Restore registry entries:
HKCU\Software\Microsoft\Windows\CurrentVersion\Run "[random].exe"
HKCU\Software\Microsoft\Windows\CurrentVersion\Run "[random]"