Danger level
:

9
Type:
Rogue Anti-Spyware
Common infection symptoms:
Block exe files from running
Installs itself without permissions
Connects to the internet without permission
Slow internet connection
Annoying Pop-up's
Slow Computer
Other mutations known as:
WindowsPrecautionCenter
Infection Video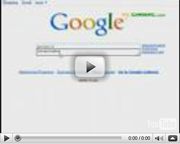 Windows Precaution Center
Fake Microsoft Security Essentials fraud includes a perpetually growing family rogues, and Windows Precaution Center is the newest addition to this terrible nest. The previous predecessors of this rogue antispyware application consist of such names as Windows System Tasks, Windows Safeguard Utility, Windows Repairing System and the like. Just like its forerunners Windows Precaution Center depends a lot on its sleek interface in attempt to trick the users into believing that it is a legitimate security program.
Unfortunately, there is nothing legitimate about Windows Precaution Center. Even its system infiltration methods are shady enough to convince you that nothing good can ever come from this software application. Windows Precaution Center can be delivered to your computer via spam email, and of course you do know by now that mail messages from unknown senders with attachments are really suspicious and it is highly recommended to delete them immediately. However, there is also another type of spam emails which come without attachments. They have links in the text, urging the user to watch an exciting video or to visit a very interesting site. Clicking on these links eventually leads to the Windows Precaution Center's infection.
Once installed Windows Precaution Center might not jump into action immediately, but the user will sure notice when it happens, because when the rogue is in its full swing, it blocks the .exe files from running, announcing that the programs you've been using so far are infected or are viruses. The rogue will also perform a fake system scan, telling you that it has "detected" a whole list of parasites which need to be removed at once. Not to mention these annoying pop-up messages. They appear at the most inconvenient times, and the messages in those notifications include:
System Security Warning
Attempt to modify register key entries is detected. Register entries analysis is recommended.
and
Warning!
Location: c:\windows\system32\taskmgr.exe
Viruses: Backdoor.Win32.Rbot
The most important thing is not to fall for these blatantly fraudulent messages and notifications. Keep in mind that everything is done in order to lure your money out of you. Keep your financial funds safe by deleting Windows Precaution Center from your computer altogether. If you don't know how to do it manually, get yourself a good malware detector tool which will do the job for you.

How to manually remove Windows Precaution Center
Files associated with Windows Precaution Center infection:
prfnpx.exe
%AppData%\Microsoft\[random].exe
Windows Precaution Center processes to kill:
prfnpx.exe
%AppData%\Microsoft\[random].exe
Remove Windows Precaution Center registry entries:
HKEY_LOCAL_MACHINE\SOFTWARE\Microsoft\Windows
HKEY_LOCAL_MACHINE\SOFTWARE\Microsoft\Windows NT\CurrentVersion\Image File Execution Options\afwserv.exe "Debugger" = 'svchost.exe'
HKEY_LOCAL_MACHINE\SOFTWARE\Microsoft\Windows NT\CurrentVersion\Image File Execution Options\avastsvc.exe "Debugger" = 'svchost.exe'
HKEY_LOCAL_MACHINE\SOFTWARE\Microsoft\Windows NT\CurrentVersion\Image File Execution Options\avastui.exe "Debugger" = 'svchost.exe'
HKEY_LOCAL_MACHINE\SOFTWARE\Microsoft\Windows NT\CurrentVersion\Image File Execution Options\egui.exe "Debugger" = 'svchost.exe'
HKEY_LOCAL_MACHINE\SOFTWARE\Microsoft\Windows NT\CurrentVersion\Image File Execution Options\ekrn.exe "Debugger" = 'svchost.exe'
HKEY_LOCAL_MACHINE\SOFTWARE\Microsoft\Windows NT\CurrentVersion\Image File Execution Options\msascui.exe "Debugger" = 'svchost.exe'
HKEY_LOCAL_MACHINE\SOFTWARE\Microsoft\Windows NT\CurrentVersion\Image File Execution Options\msmpeng.exe "Debugger" = 'svchost.exe'