Danger level
:

10
Type:
Rogue Anti-Spyware
Common infection symptoms:
Block exe files from running
Installs itself without permissions
Connects to the internet without permission
Slow internet connection
System crashes
Annoying Pop-up's
Slow Computer
Other mutations known as:
Infection Video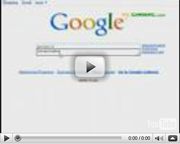 Essential Cleaner
What will you get if you download Essential Cleaner? Nothing but a headache, and lots of problems. This rogue antispyware application derives from the same family of rogues as the controversial MS Removal Tool rogue. Although Essential Cleaner finds its roots in MS Removal Tool, its developers have improved on its resilience which makes it that much harder to get rid of Essential Cleaner, but not impossible.
Essential Cleaner is typically able to infect its victims' PCs by infecting online advertisements on sites, or entire websites itself. It will then proceed to exploit browser and plugin susceptibilities, it infiltrates and infects the system. Because Essential Cleaner's infiltration of the system is done so clandestinely, the user will remain unaware of its presence on the system until it starts its attack.

This rogue will start its attack on the system by initiating a fake system scan. This scan might look authentic, but is nothing but a bogus ruse. After running for about 30 seconds, the scan will go on to report on various crippling infections running rampant on the system. It will use the names of genuine infections and Trojans, so that if the user decides to research the reported threats he will be even more convinced of Essential Cleaner's legitimacy. Some of the fake security threats Essential Cleaner will report on include Trojan: Win32.Clagger.C, Trojan: Trojan.Dropper.MSWord.j, Worm: Win32.Sdbot, and Trojan: Trojan-Dropper.Win32.Agent.bot.
As a further attack on the system, Essential Cleaner will spam the user with countless false security alerts, such as this:
Warning: Your computer is infected
Windows has detected spyware infection!
Click this message to install the last update of Windows security software...

These bogus security notifications are designed to further frustrate the user and to force him into paying for Essential Cleaner's worthless software. These fake messages will keep on appearing until you delete Essential Cleaner from the system. For example, the rogue will block you from executing various programs, and the moment it will terminate the process, Essential Cleaner will send you this message:
Warning!
Application cannot be executed. The file cmd.exe is infected.
Please activate your antivirus software.

Other symptoms include being unable to establish Internet connections, the inability to launch .exe files and increased erratic system behavior.
It is advisable to "register" the program before removing it, because if the program is activated, it is easier to terminate it. In order to "activate" Essential Cleaner, copy one of these codes into the blank code bar:
EEDA-S0DF5-GS5E0-FG14S-2DF8G
EEDA-JUYH3-24GHJ-HGKSH-FKLSD
EEDA-89OF7-7324R-5SAD4-TG68U
EEDA-HFVDR-9844O-U54DA-5TBSC
EEDA-G8FB6-1V87S-DRT1S-63SRG
EEDA-4BGY2-JY4KO-IT98Y-7HJ43
EEDA-5D1V2-XB0D5-JT1TY-97DS3
EEDA-F40SA-1ER5H-4FG5D-F8412
EEDA-SERFH-2642S-F04SD-64FG1
EEDA-S0DF5-GS5E0-FG14S-2DF8G
EEDA-452S3-ER00F-TSE35-S8FSD
EEDB-ADEEF-FEADD-2FEAA-3EFA7
EEDB-ADEEE-3ADEF-4A78C-32768
EEDB-ADEEE-3ADEF-4A78C-32768
EEDB-ADEEE-3ADEF-4A78C-32768
EEDB-ADEEE-3ADEF-4A78C-32768
The most "amazing" thing is that you don't really need to paste these codes, the moment you copy them, Essential Cleaner becomes a legal program, it's pink interface changes into light blue, without any removal being performed. That's just another proof that this program is nothing, but a scam.
Therefore you should not pay those 79.95 USD for a lifetime support, because with your credit card exposed you will obviously be ripped off even more. That badge which promises a 30 days money guarantee is just for the show.
The support page of Essential Cleaner is even more unbelievable. Since the previous rogues from the same family were called System Tool and MS Removal Tool, the creators of this malicious application did not even bother to change the names in the support page, and you are still being offered to buy product "System Tool" by visiting a site called systemtoolonline.com. They might be trying to appear modern and user friendly offering a program which can operate in 3 languages (English, German and Spanish), but that is just a poor-crafted scam, which will leave you penniless if you do nothing about it.
You can manually remove Essential Cleaner by rebooting the PC in Safe Mode with Networking, but this is only advisable should you be experienced in doing this. Instead err on the side of caution and utilize the removal power of a genuine security tool which will not only obliterate Essential Cleaner but also protect your system against future similar attacks.

How to renew your internet connection:
This rogue antispyware blocks your Internet connection to prevent you from removing the rogue application. To enable the Internet connection, please follow these instructions:
Open Internet Explorer and go to >Tools< select >Internet Options<

Select >Connections<

Select >LAN Settings<

Now you need to uncheck the checkbox labeled >Use a proxy server for your LAN< in Proxy Server section. Then press the >OK< button to close this screen and press the >OK< button to close the Internet Options screen.

Now you can download the SpyHunter scanner and remove the infection.

How to manually remove Essential Cleaner
Files associated with Essential Cleaner infection:
p7803BkEjIjK1670.exe
c:\Documents and Settings\All Users\Application Data\[random]\[random].exe
c:\Documents and Settings\All Users\Application Data\[random]
Essential Cleaner processes to kill:
p7803BkEjIjK1670.exe
c:\Documents and Settings\All Users\Application Data\[random]\[random].exe
Remove Essential Cleaner registry entries:
HKEY_CURRENT_USER\Software\Microsoft\Windows\CurrentVersion\RunOnce "[random]"