Danger level
:

9
Type:
Rogue Anti-Spyware
Common infection symptoms:
Installs itself without permissions
Connects to the internet without permission
Slow internet connection
System crashes
Annoying Pop-up's
Slow Computer
Other mutations known as:
Infection Video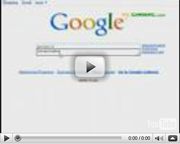 McAVG
The developers behind rogue antispyware are taking their attack on PC owners' systems to another level with McAVG. Unlike what the misleading name of the rogue suggests McAVG is not a genuine security tool and is not affiliated with AVG security tools. It is, however, a direct descendent of well known and despised rogues Spycheck and Fast Antispyware. These facts alone should make McAVG's presence on your PC stand out as blaringly suspicious, coupled with the fact that it enters the system unsolicited and without the user's knowledge. There simply seems to be too many inconsistencies where this McAVG is concerned.
McAVG makes use of established forms of infection, and once it roots itself in the system will put up a deathly struggle before being removed. Trojans distributed by browser hijackers and bundled downloads remains some of the most popular ways which McAVG and similar rogues spread its infections. Identified domains of known browser hijackers involved in the distribution of McAVG read as follows:
hydra-networks.com (212.85.33.210)
spycheck.cn (212.85.33.210)
spycheck.co.uk (212.85.33.210)
spycheck.dk (212.85.33.210)
spycheck.eu (212.85.33.210)
spycheck.fr (212.85.33.210)
spycheck.it (212.85.33.210)
spycheck.jp (212.85.33.210)
spycheck.nl (212.85.33.210)
spycheck.pl (212.85.33.210)
spycheck.ru (212.85.33.210)
McAVG will try everything in its power to come across to its prospective victim as a genuine security tool, but in truth it is nothing more than a harmful rogue out to rip consumers off.
The first clue the user will have of McAVG on his PC will be when the rogue starts its attack on the system by making use of various fake security alerts which are completely without merit and baseless. These fake messages were designed with the intention of causing unnecessary panic in the user and to place McAVG in an authoritative light.
Reported symptoms of a McAVG infection include the user being unable to launch any executables on his PC, as well as increased erratic system behavior. Others reported blocked Internet connections and poor system performance. The reason behind the blocked internet connections and users being unable to launch any programs is McAVG's attempt at barring them from running or downloading a security tool which will identify it as a threat and swiftly remove McAVG from the system. It is symptoms such as these which put a face on rogue security tools the world over.
McAVG takes control of your entire system and will not allow you to run your system properly. It will keep at these extortionary measures until you succumb to its harassment and pay for their fake software. This should simply never happen, as McAVG is developed and distributed by cyber criminals. Should the consumer disclose his sensitive personal billing information to these cyber criminals, he will not have control over who has access to it and might be exposing himself to further criminal victimization.
When all is said and done McAVG is a fake security tool which has no place on any healthy PC system. Avoid the devastating effects of this infection and destroy McAVG before it destroys your PC. Do this by investing in a security application which will detect and erase McAVG, and offer adequate protection against similar future rogues and threats.