Danger level
:

9
Type:
Rogue Anti-Spyware
Common infection symptoms:
Installs itself without permissions
Connects to the internet without permission
Slow internet connection
System crashes
Annoying Pop-up's
Slow Computer
Other mutations known as:
Infection Video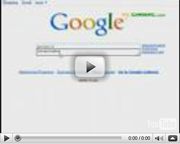 HDD Plus
Do not fall for the trickery employed by developers behind rogue system optimization tool HDD Plus. Nothing good can come from allowing HDD Plus on your PC as this harmful rogue only wants to fleece you out of your money while offering nothing of value in return. In the interest of preserving your PC's safety, destroy HDD Plus rather than spending any of your hard earned cash on this rubbish.
Deriving from the same pit of deception as other well known and much despised rogues like HDD Diagnostic, Hard Drive Diagnostic, HDD Scan and Win Defragmenter, users are well advised to stay clear and remove HDD Plus from their PCs. HDD Plus is a sophisticated online scam developed by criminals who exploit the naivety of online consumers. HDD Plus will go out of its way to gain the trust of the user, only to trick him. As a first point of attack, HDD Plus will inform the user of various errors disrupting the optimal performance of his PC. It will make use of the following fake security messages:
"System Restore
Hard drive does not respond to system commands – Critical Error"
and
"Critical Error
A critical error has occurred while indexing data stored on hard drive. System restart required."
Users should put no stock in these messages, as they are false and used as part of the HDD Plus online scam. HDD Plus will instruct the user to remove or fix these errors through paying for its worthless software. This should not happen, and users who want to dispose of HDD Plus in the interest of preserving their system protection and performance should invest in a genuine and powerful security application. Do not attempt to manually remove HDD Plus unless you are an experienced and expert user as you can do more damage than good. Instead make use of the removal power of a good security tool able to permanently get rid of HDD Plus.

How to manually remove HDD Plus
Files associated with HDD Plus infection:
Uninstall HDD Plus.lnk
HDD Plus.lnk
98ee1b.exe
%Temp%\Windows Update.exe
%Temp%\dfrgr
%Temp%\dfrg
%Temp%\[random].dll
%Temp%\[random].exe
%Temp%\[random]
%Programs%\HDD Plus\Uninstall HDD Plus.lnk
%Programs%\HDD Plus\HDD Plus.lnk
%Programs%\HDD Plus
%Desktop%\HDD Plus.lnk
HDD Plus DLL's to remove:
%Temp%\[random].dll
%Temp%\[random].dll
%Temp%\[random].dll
HDD Plus processes to kill:
98ee1b.exe
%Temp%\[random].exe
%Temp%\[random].exe
%Temp%\[random].exe
Windows Update.exe
Remove HDD Plus registry entries:
HKCU\Software\Microsoft\Windows\CurrentVersion\Run "[random].exe"
HKCU\Software\Microsoft\Windows\CurrentVersion\Run "[random]"