Danger level
:

8
Type:
Rogue Anti-Spyware
Common infection symptoms:
Installs itself without permissions
Connects to the internet without permission
Slow internet connection
System crashes
Annoying Pop-up's
Slow Computer
Other mutations known as:
PrivacyGuard2010
Infection Video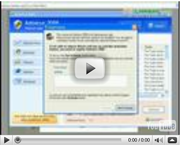 Privacy Guard 2010
Do not fall victim to the destructive rogue antispyware application Privacy Guard 2010. This rogue offers Zero protection or security features, and is responsible for the systematic removal of inherent safety features of any system it infects. Users who fear an infection is strongly urged to dispose of Privacy Guard 2010 without delay.
Privacy Guard 2010 is installed with the help of surreptitious Trojan and malware infections which remains hidden until symptoms of the infection is unearthed. Users will be made aware of Privacy Guard 2010 on their system through incessant popup messages warning them about fake infections on their system. It will go on to inform the user that the only way to successfully get rid of these infections will be to pay for a Privacy Guard 2010 license. Users are strongly urged never to pay for this harmful rogue, and to erase Privacy Guard 2010 off their systems without delay.
In order to guarantee the safe working and security of your system, you need to get rid of Privacy Guard 2010. There really is not middle ground here. In order to limit the damage posed to your system, you have to stop Privacy Guard 2010 in its tracks. Continually invest in a properly functioning and updated security application which is able to permanently and effectively destroy Privacy Guard 2010 and similar threats.

How to manually remove Privacy Guard 2010
Files associated with Privacy Guard 2010 infection:
%ALLUSERSPROFILE%\Start Menu\Programs\PrivacyGuard 2010
PrivacyGuard 2010.lnk
privacyguard2010.exe
Privacy Guard 2010 processes to kill:
privacyguard2010.exe
Remove Privacy Guard 2010 registry entries:
HKEY_CURRENT_USER\Software\PC\PrivacyGuard 2010