Danger level
:

9
Type:
Rogue Anti-Spyware
Common infection symptoms:
Blocks internet connection
Block exe files from running
Installs itself without permissions
Connects to the internet without permission
Normal system programs crash immediatelly
Slow internet connection
System crashes
Cant change my homepage
Annoying Pop-up's
Slow Computer
Infection Video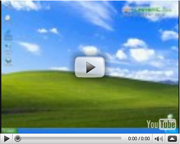 Win 7 Antivirus Pro 2013
So far, many different and bogus computer applications have been created to deceive computer users into wasting money on bogus products of which one is Win 7 Antivirus Pro 2013, a fake antivirus software, which, judging from its visible characteristics, does not have any distinctive features implying that it has been created to fool users. The infection sneaks into the system with the help of a backdoor Trojan and applies different techniques to achieve its only goal which is your money.
To convince you that you need its non-functional "full" version, Win 7 Antivirus Pro 2013 presents many different infections after having launched a fake scanner. Various infections of different levels of risk are presented as a potential threat to your personal and sensitive data, which are said to be protected after the activation of the so-called full version of Win 7 Antivirus Pro 2013. Moreover, to be accepted as completely reliable, the rogue displays Task Bar messages saying that, for example, a virus has been found. Please bear in mind the fact that Win 7 Antivirus Pro 2013 is an infection, and you should ignore its bogus viruses, which you should not try to delete on your own due to the fact that they are nonexistent.
Ignorance regarding the rogue is not the only means to deal with the issue, because it is insufficient. The malware may cause some malfunctions which are eliminated as soon as you remove it from the system. Hence, use a powerful malware removal tool to remove Win 7 Antivirus Pro 2013 so that you will not have to perform the manual removal of this fraudulent application. The antimalware examines all parts of the system, locates and deletes malicious files, processes and registry entries automatically.
Win 7 Antivirus Pro 2013 is a not a new player in the field. Just a few weeks ago we introduced Win 7 Defender 2013 and Win 7 Security 2013. As you can guess, Win 7 Antivirus Pro 2013 is a new version of the previously released rogues. This multi-rogue has many versions and is released almost every 6 months. The creators of this computer infection target all main operating system, thus Win 7 Antivirus Pro 2013 also has its own Vista and XP counterparts - Vista Antivirus Pro 2013 and XP Antivirus Pro 2013. All these rogues are practically the same, and it is possible to confirm it just by analyzing the fake security notifications received:
Stealth intrusion!
Infection detected in the background. Your computer is now attacked by spyware and rogue software. Eliminate the infection safely, perform a security scan and deletion now.
Privacy alert!
Rogue malware detected in your system. Data leaks and system damage are possible. Click here for a free security scan and spyware deletion.
Threat detected!
Security alert! Your computer was found to be infected with privacy-threathening software. Private data may get stolen and system damage may be severe. Recover your PC from the infection right now, perform a security scan.
Fake security notifications that pop up on your screen are all the same, no matter which Antivirus Pro 2013 version you are infected with. What is more, Win 7 Antivirus Pro 2013 can also block some of your executable programs as well as the Internet browser. It is especially obvious, when you try to access a website related to computer security. Then Win 7 Antivirus Pro 2013 displays the following message:
Internet Explorer alert. Visiting this site may pose a security threat to your system!
Possible reasons include:
Dangerous code found in this site's pages which installs unwanted software into your system.
Suspicious and potentially unsafe network activity detected.
Spyware infection in your system.
Complaints from other users about this site.
Port and system scans performed by the site being visited
Since Win 7 Antivirus Pro 2013 does not allow you to use your Internet browser properly, it might be trouble to remove the rogue if you cannot download a computer security application. However, if you register the program, the infection symptoms should disappear for a short while. You can activate Win 7 Antivirus Pro 2013 with the following activation key:
3425-814615-3990
Once you register it manually, acquire a powerful computer security tool and erase Win 7 Antivirus Pro 2013 automatically, otherwise you will soon be facing imminent system crash.

How to manually remove Win 7 Antivirus Pro 2013
Files associated with Win 7 Antivirus Pro 2013 infection:
%AppData%\Roaming\Microsoft\Windows\Templates\[Random]
%Temp%\[Random]
%LocalAppData%\[Random].exe
%LocalAppData%\[Random]
%CommonAppData%\[Random]
Remove Win 7 Antivirus Pro 2013 registry entries:
HKEY_LOCAL_MACHINE\SOFTWARE\Clients\StartMenuInternet\FIREFOX.EXE\shell\open\command "(Default)" = ""%LocalAppData%\[Random].exe -a "C:\Program Files\Mozilla Firefox\firefox.exe""
HKEY_LOCAL_MACHINE\SOFTWARE\Clients\StartMenuInternet\FIREFOX.EXE\shell\safemode\command "(Default)" = ""%LocalAppData%\[Random].exe" -a "C:\Program Files\Mozilla Firefox\firefox.exe" -safe-mode"
HKEY_LOCAL_MACHINE\SOFTWARE\Clients\StartMenuInternet\IEXPLORE.EXE\shell\open\command "(Default)" = ""%LocalAppData%\[Random].exe" -a "C:\Program Files\Internet Explorer\iexplore.exe""
HKEY_CLASSES_ROOT\ah\shell\open\command "IsolatedCommand"
HKEY_CURRENT_USER\Software\Classes\.exe "(Default)" = '[Random]'
HKEY_CURRENT_USER\Software\Classes\.exe\shell\open\command "(Default)" = "%LocalAppData%\[Random].exe" -a "%1" %*
HKEY_CLASSES_ROOT\[Random]
HKEY_CURRENT_USER\Software\Classes\[Random] "(Default)" = 'Application'
HKEY_CURRENT_USER\Software\Classes\[Random]\DefaultIcon "(Default)" = '%1'
HKEY_CURRENT_USER\Softwar