Danger level
:

8
Type:
Rogue Anti-Spyware
Common infection symptoms:
Blocks internet connection
Block exe files from running
Slow internet connection
System crashes
Annoying Pop-up's
Slow Computer
Infection Video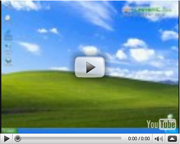 Win 7 Antispyware Pro 2013
You should not hesitate to delete Win 7 Antispyware Pro 2013, a fraudulent application, if it appears on your computer and you should not install it on your computer, because the consequences of the installation are indeed negative. The system stops running properly; you are constantly bombarded with inaccurate information leading you to purchase a fake full version of Win 7 Antispyware Pro 2013, which, according to the writers of the malware, can remove all types of threats or infections. Unfortunately, this application only simulates operations of professional antivirus software; hence remove it as soon as you can.
If you are sure that you have not installed the malware yourself, then it is installed by a Trojan which sneaks in to the system unnoticed. If your Firewall or security application is not turned on, the Trojan may enter the system as an application which is not recognized as a danger of the system. It invades the system as suspicious email attachments received from unknown senders, online scan, video codec, music or video player, etc. The following step of the Trojan is installation of Win 7 Antispyware Pro 2013 which acts as if it was a security tool. The party gets started when you are flooded with numerous simulated scans of the system, infections and notifications which should be ignored, because they do not present the reality.
The ignorance of the malware might not be sufficient, because even if you ignore Win 7 Antispyware Pro 2013, the usage of the computer becomes tiresome due to annoying warnings and other issues related to the infection. Therefore, remove the malware so that you can use the computer properly and do not receive its spurious notifications. Use a powerful and reputable application which can delete Win 7 Antispyware Pro 2013, and you will not have to perform manual removal because everything will be done for you by the removal tool.

How to manually remove Win 7 Antispyware Pro 2013
Files associated with Win 7 Antispyware Pro 2013 infection:
%AppData%\Roaming\Microsoft\Windows\Templates\[Random]
%Temp%\[Random]
%LocalAppData%\[Random].exe
%LocalAppData%\[Random]
%CommonAppData%\[Random]
Remove Win 7 Antispyware Pro 2013 registry entries:
HKEY_LOCAL_MACHINE\SOFTWARE\Clients\StartMenuInternet\FIREFOX.EXE\shell\safemode\command "(Default)" = ""%LocalAppData%\[Random].exe" -a "C:\Program Files\Mozilla Firefox\firefox.exe" -safe-mode"
HKEY_LOCAL_MACHINE\SOFTWARE\Clients\StartMenuInternet\IEXPLORE.EXE\shell\open\command "(Default)" = ""%LocalAppData%\[Random].exe" -a "C:\Program Files\Internet Explorer\iexplore.exe""
HKEY_CLASSES_ROOT\ah\shell\open\command "IsolatedCommand"
HKEY_CURRENT_USER\Software\Classes\.exe "(Default)" = '[Random]'
HKEY_CURRENT_USER\Software\Classes\.exe\shell\open\command "(Default)" = "%LocalAppData%\[Random].exe" -a "%1" %*
HKEY_CLASSES_ROOT\[Random]
HKEY_CURRENT_USER\Software\Classes\[Random] "(Default)" = 'Application'
HKEY_CURRENT_USER\Software\Classes\[Random]\DefaultIcon "(Default)" = '%1'
HKEY_CURRENT_USER\Software\Classes\[Random]\shell\open\command "(Default)" = "%LocalAppData%\[Random].exe" -a "%1" %*
HKEY_CLASSES_ROOT\.exe\shell\open\command "(Default)" = "%LocalAppData%\[Random].exe" -