Danger level
:

9
Type:
Rogue Anti-Spyware
Common infection symptoms:
Blocks internet connection
Block exe files from running
Installs itself without permissions
Connects to the internet without permission
Normal system programs crash immediatelly
Slow internet connection
System crashes
Annoying Pop-up's
Slow Computer
Infection Video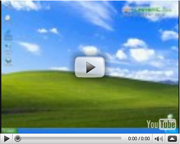 Windows Activity Debugger
Do not trust the clone of Windows First-Class Protector and Windows No-Risk Agent and remove Windows Activity Debugger without questioning! This is a fake security tool that will make your nightmares come true and will help the avid cyber criminals steal your money, so the only option you have is to delete Windows Activity Debugger!
Do not be mistaken by Windows Activity Debugger's professional looks: it is a rogue anti-spyware, which has a name that implies it will protect your system from infections, when, in fact, it will do the opposite. Windows Activity Debugger will only pretend to take care of your system, and you may fall for that, because the rogue will seem to perform its duty perfectly, when it reports a whole list of non-existent infections it supposedly finds. You will be offered to remove them, but you will be blown away by the fact you have to buy the Windows Activity Debugger's license first!
If you make the online purchase of Windows Activity Debugger, soon you will notice that your credit card was used for the most various purposes you have no clue about! You probably do not want that to happen, so to avoid this scenario you need to remove Windows Activity Debugger from your system. The most effective and reliable way is to use a powerful security tool, which will delete Windows Activity Debugger and will protect your system from future infections. If you are a bit of a Scrooge, you may consider a manual removal of Windows Activity Debugger, but you should remember that doing it on your own is very risky and might even end up in a system crash.
UPDATE
Just like other rogues from the Rogue.VirusDoctor family, Windows Activity Debugger is notorious for being able to block your Internet connection. It is actually very efficient in doing so. In fact, Internet is not the only thing Windows Activity Debugger blocks. It also restricts your access to Windows Task Manager and Registry Editor. As a result you can no longer remove Windows Activity Debugger manually. What is more, this rogue also blocks some of your executables, so if you get infected by this rogue you can expect to end up with a crippled system.
Not to mention the fake security notifications that do not leave you alone not even for a few minutes:
Warning
Firewall has blocked a program from accessing the Internet
C:\program files\internet explorer\iexplore.exe is suspected to have infected your PC. This type of virus intercepts entered data and transmits them to a remote server.
Error
Attempt to modify registry key entries detected. Registry entry analysis is recommended.
Warning! Identity theft attempt Detected
Hidden connection IP: 58.82.12.124
Target: Your passwords for sites
If you want to get your computer back, here's what you have to do. First, enter this activation code into the rogue's registration code:
0W000-000B0-00T00-E0020
It will stop Windows Activity Debugger from sending annoying security messages and also you will be able to use your system tools again. Then, if you do not have a clue how to terminate Windows Activity Debugger on your own, acquire a legitimate computer security tool that will remove Windows Activity Debugger for you and protect the system from similar threats.

How to renew your internet connection:
This rogue antispyware blocks your Internet connection to prevent you from removing the rogue application. To enable the Internet connection, please follow these instructions:
Open Internet Explorer and go to >Tools< select >Internet Options<

Select >Connections<

Select >LAN Settings<

Now you need to uncheck the checkbox labeled >Use a proxy server for your LAN< in Proxy Server section. Then press the >OK< button to close this screen and press the >OK< button to close the Internet Options screen.

Now you can download the SpyHunter scanner and remove the infection.

How to manually remove Windows Activity Debugger
Files associated with Windows Activity Debugger infection:
Windows Activity Debugger.lnk
Protector-stji.exe
%Desktop%\Windows Activity Debugger.lnk
%CommonStartMenu%\Programs\Windows Activity Debugger.lnk
%AppData%\result.db
%AppData%\Protector-[Random].exe
%AppData%\NPSWF32.dll
Windows Activity Debugger DLL's to remove:
%AppData%\NPSWF32.dll
Windows Activity Debugger processes to kill:
%AppData%\Protector-[Random].exe
Protector-stji.exe
Remove Windows Activity Debugger registry entries:
HKEY_LOCAL_MACHINE\SOFTWARE\Microsoft\Windows NT\CurrentVersion\Image
HKEY_CURRENT_USER\Software\Microsoft\Windows\CurrentVersion\Policies\System "DisableRegedit" = 0
HKEY_CURRENT_USER\Software\Microsoft\Windows\CurrentVersion\Internet Settings "WarnOnHTTPSToHTTPRedirect" = 0
HKEY_CURRENT_USER\Software\Microsoft\Windows\CurrentVersion\Policies\System "DisableRegistryTools" = 0
HKEY_CURRENT_USER\Software\Microsoft\Windows\CurrentVersion\Policies\System "DisableTaskMgr" = 0
HKEY_CURRENT_USER\Software\Microsoft\Windows\CurrentVersion\Settings "net" = 2012-3-5_1
HKEY_CURRENT_USER\Software\Microsoft\Windows\CurrentVersion\Run "Inspector"
HKEY_LOCAL_MACHINE\SOFTWARE\Microsoft\Internet Explorer\Main\FeatureControl\FEATURE_ERROR_PAGE_BYPASS_ZONE_CHECK_FOR_HTTPS_KB954312
HKEY_LOCAL_MACHINE\SOFTWARE\Microsoft\Windows NT\CurrentVersion\Image File Execution Options\antivirus.exe
HKEY_LOCAL_MACHINE\SOFTWARE\Microsoft\Windows NT\CurrentVersion\Image File Execution Options\autoupdate.exe