Danger level
:

9
Type:
Rogue Anti-Spyware
Common infection symptoms:
Block exe files from running
Installs itself without permissions
Connects to the internet without permission
Normal system programs crash immediatelly
Slow internet connection
System crashes
Annoying Pop-up's
Slow Computer
Infection Video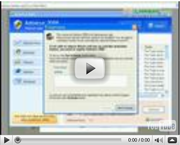 Windows Personal Detective
Attacking more and more Windows users, Windows Personal Detective works on the same basis as other Rogue.VirusDoctor family rogues Windows Trojans Inspector, Windows Attacks Defender, Windows Threats Destroyer, etc. The fake antispyware tool invades a PC, tricks its user and makes a quick profit. In reality, the malicious application has no protection value and is not worth any money; therefore, removing Windows Personal Detective is the only way to guard yourself and your system from any sinister intentions.
There are a few different ways that Windows Personal Detective can use to attack your system. It could be lurking for you in spam emails, online advertisements, etc. If you open one of the infection's locations, you will be introduced to a bogus online scanner, which will inform you of your system's contagion. This fearful report will lure you into clicking on the report, which will initiate Windows Personal Detective's setup, and once you download and run it on your system, the rogue will immediately start its deceptive scheme. Instantly, you will lose control of essential Windows tools (Registry Editor and Task Manger), and most executable files will be blocked from running.
Windows Personal Detective is a well-designed fake tool, as it does not look very different from other legitimate products alike. It mimics Windows Security Center and gives out information about disabled security settings and other system faults. Do not let the interface fool you, and ignore all alerts, warning messages and pop-ups sent your way. Bellow, you can see a few examples.
Warning
Warning! Identity theft attempt detected
Hidden connection IP: [number]
Security Risk: [risk level]
Target: Your bank account details
Your IP: [number]
Recommended:
Please click "Prevent attack" button to prevent all attacks and protect your PC
Warning! Spambot detected!
Attention! A spambot is sending viruses from your e-mail has been detected on your PC.
Yes, protect my PC and remove spambot now (Recommended)

Do not believe any privacy breaching warnings, because Windows Personal Detective might be the only stealthy application stealing your personal data! This intimidation strategy is meant to lure you into buying the full version of Windows Personal Detective, and you will be asked to do it via a purchase page. Here, you will be requested to disclose your bank account details, as well, as your personal information. DO NOT do this, as I am sure you do not want to spend money on something useless, and share your sensitive information with cyber criminals behind Windows Personal Detective!
You should not believe Windows Personal Detective and all of its symptoms, because if you do, you will become an easy target, and scammers will definitely attempt to use that for quick profit. If you have already purchased the bogus tool, inform your bank immediately, and protect your accounts from possible schemes in the future. If you are not an experienced Windows user, delete Windows Personal Detective with the help of a trusted antispyware tool, which will get rid of the infection quickly, and will protect your privacy in the future. Otherwise, you can choose manual removal, if you know how to do it competently. Either way, type in the activation code 0W000-000B0-00T00-E0020 before you commence. It will get rid of all infection's symptoms and will alleviate the removal process.

How to manually remove Windows Personal Detective
Files associated with Windows Personal Detective infection:
Protector-bqx.exe
Windows Personal Detective.lnk
%Desktop%\Windows Personal Detective.lnk
%CommonStartMenu%\Programs\Windows Personal Detective.lnk
%AppData%\result.db
%AppData%\Protector-[Random].exe
%AppData%\NPSWF32.dll
Windows Personal Detective DLL's to remove:
%AppData%\NPSWF32.dll
Windows Personal Detective processes to kill:
%AppData%\Protector-[Random].exe
Protector-bqx.exe
Remove Windows Personal Detective registry entries:
HKEY_CURRENT_USER\Software\Microsoft\Windows\CurrentVersion\Internet Settings "WarnOnHTTPSToHTTPRedirect" = 0
HKEY_CURRENT_USER\Software\Microsoft\Windows\CurrentVersion\Policies\System "DisableRegedit" = 0
HKEY_CURRENT_USER\Software\Microsoft\Windows\CurrentVersion\Policies\System "DisableRegistryTools" = 0
HKEY_CURRENT_USER\Software\Microsoft\Windows\CurrentVersion\Policies\System "DisableTaskMgr" = 0
HKEY_CURRENT_USER\Software\Microsoft\Windows\CurrentVersion\Run "Inspector"
HKEY_CURRENT_USER\Software\Microsoft\Windows\CurrentVersion\Settings "net" = 2012-3-5_1
HKEY_LOCAL_MACHINE\SOFTWARE\Microsoft\Internet Explorer\Main\FeatureControl\FEATURE_ERROR_PAGE_BYPASS_ZONE_CHECK_FOR_HTTPS_KB954312
HKEY_LOCAL_MACHINE\SOFTWARE\Microsoft\Windows NT\CurrentVersion\Image File Execution Options\antivirus.exe
HKEY_LOCAL_MACHINE\SOFTWARE\Microsoft\Windows NT\CurrentVersion\Image File Execution Options\autoupdate.exe
HKEY_LOCAL_MACHINE\SOFTWARE\Microsoft\Windows NT\CurrentVersion\Image File Exec