Danger level
:

3
Type:
Potentially Unwanted Application
Common infection symptoms:
Connects to the internet without permission
Shows commercial adverts
Infection Video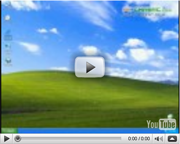 BoBrowser
BoBrowser is an application you should not keep on your computer. It is not a malicious infection, but there are particular suspicious aspects you cannot ignore. It is a potentially unwanted application that usually enters target system without user even realizing it. Unless you remove BoBrowser from your computer you could accidentally be exposed to unreliable content. It is very likely that this application has been created to promote commercial content and help adware creators make easy money. Computer security experts recommend remove BoBrowser from your system if you want to ensure computer safety and stability.
One of the reasons we cannot say BoBrowser is a dangerous infection is that you can easily download this application at bobrowser.com. It is obviously the main homepage for the application, and it makes it look like BoBrowser is a useful application that can improve your Internet browser experience. It says that BoBrowser includes free antivirus and malware protection, it speeds up your browsing and downloads, all of your information is secured, and it "upgrades your existing browser and keeps all your settings." It surely sounds like a useful application, but it also exhibits particularly intrusive behavior and it is definitely suspicious.
The problem is that users seldom download BoBrowser at the main homepage. It is far more often that this application arrives bundled with freeware. It means that users either download BoBrowser directly from third-party websites, or it comes with third-party installers that carry more than just one unwanted application. According to our research, this program may come with such potential threats as MySafeProxy, SpeedChecker, Snap.do and other apps. In other words, BoBrowser may function as a rather decent indicator, telling you that you have more unwanted programs installed on your computer. The best way to determine those programs is to run a full system scan with a reliable antispyware tool.
BoBrowser itself functions as an internet browser. It is developed by CLARALABSOFTWARE. When it comes bundled with freeware, the moment BoBrowser gets installed onto your computer; it automatically sets itself as your default browser. The program also starts together with Windows and displays constant advertisements. Some users may think that BoBrowser is a Google Chrome extension, but the application is created like that on purpose – it looks identical to Chrome, and thus it confuses people.
There is no need to keep this unreliable program on your computer. Luckily, it is easy to remove via Control panel, and that is exactly what you should do right now. To protect your computer from other similar threats, invest in a powerful antispyware tool, and run regular PC scans with it.
How to remove BoBrowser
Windows 8
Move mouse cursor to the bottom right of the screen.
Click Settings on Charm bar and go to Control panel.
Select Uninstall a program and remove BoBrowser.
Windows Vista & Windows 7
Click Start menu and go to Control panel.
Select Uninstall a program and remove BoBrowser.
Windows XP
Open Start menu and go to Control panel.
Select Add or remove programs and uninstall BoBrowser.